Multi-3V Plus Extraction Balloons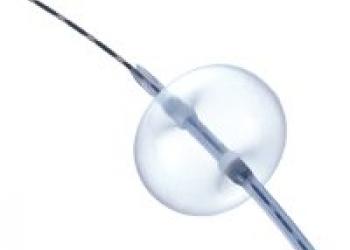 Balloon Catheter
Multi-3V Plus Extraction Balloons
Single-use Olympus Multi-3V Extraction Balloons are made from thick, high-quality balloon material that is highly resistant to breaking. Each balloon can be easily adjusted to three diameters and is available in both distally wire-guided and over-the-wire designs. A specially designed catheter allows for improved insertion into the papilla and smoother guidewire passage.
---
Key Benefits
Durable material: Thick, high-quality material is highly resistant to breaking, potentially reducing overall extraction balloon expenditures.
Pre-measured convenience: Three pre-measured syringes enable precise, reliable inflation quickly, without having to visually check the markings on the syringe.
Adjustable sizing: Each balloon can be easily adjusted to one of three sizes to suit the anatomical condition of each case: 8.5/11.5/15 mm or 15/18/20 mm.
Two designs: The balloons are available in a choice of distally wire-guided or over-the-wire designs to suit virtually every physician's preference.
Product Support
Minimum Channel Size: 2.8 mm
Injection Port: Above, below
Distal Tip Outer Diameter: 4.5 Fr.
Balloon Diameters: 8.5/11.5/15.0, 15.0/18.0/20.0
Package: 1 per box, sterile
Use: Single use
For detailed specifications, view the Endoscopic Devices Product Catalog or please contact customer service for assistance.
Olympus University
Olympus Professional Education also offers training programs through Olympus University (OU). Geared toward nurses, reprocessing technicians and biomeds, many of the OU courses are available for nursing contact hour continuing education credit.
Visit Olympus University
---