ERCP Guidewires
ERCP access solutions tailored to the needs of the patient and the preference of the endoscopist.
The VisiGlide Line of Guidewires
Designed for endoscopic treatment of the biliary and pancreatic ducts, the VisiGlide line offers two options to meet both patient and physician needs. Choose a guidewire to suit every patient's condition and physician's preference.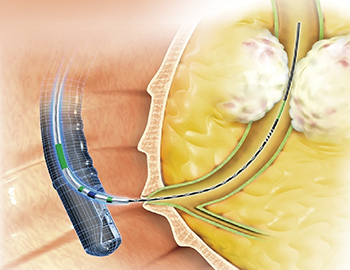 VisiGlide
Not just your everyday guidewire.
For endoscopists who prefer a straight wire and those that like flexibility in the tip of the wire
When firmer, more robust technique is employed in wire handling
For therapeutic work requiring an optimal amount of distal body such as in dilated bile ducts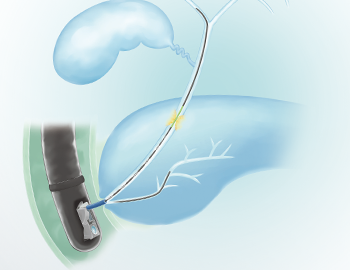 VisiGlide 2
A reliable solution when access matters most.
For endoscopists who prefer an angled wire and those that like an even softer feel in the tip of the wire
When finer, more precise movements are required during delicate procedures
For therapeutic work in sensitive anatomy, such as the pancreas, requiring a more flexible tip for lighter tissue contact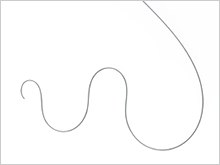 Glidewire®
Endoscopic Hydrophilic Coated Guidewire
Hydrophilic coating and super elastic alloy core provide enhanced navigation through
tortuous anatomy and difficult strictures
Soft flexible tip reduces risk of tissue perforation and submucosal advancement
Only endoscopic fully hydrophilic guidewire available in both short and long configurations
to complement all device preferences
GLIDEWIRE is manufactured with Terumo Glide Technology™ - The Gold Standard in Hydrophilic Coating
GLIDEWIRE Endoscopic Hydrophilic Coated Guidewire and GLIDEWIRE Endoscopic Guidewire are registered trademarks of Terumo Corporation.
Distributed exclusively by Olympus.