Evolved technology built into a reliable and proven design.
OER-Elite provides efficiencies and ease-of-use to improve the human factor.
WATCH VIDEO
OER-Elite simplifies your reprocessing
experience with Smart Navigation
Experience easy set-up and guidance through the touch screen.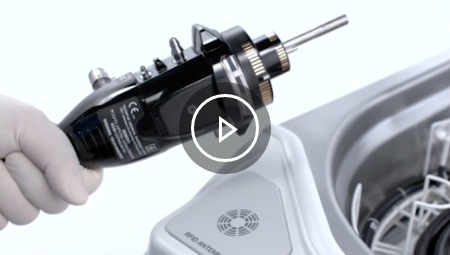 Connection Guide
Scan Scope RFID and the connecting tubes you need are displayed on the touch screen.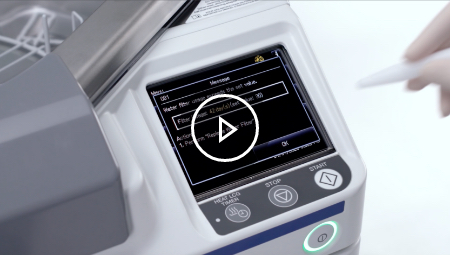 Consumables Management
Replacement indicators let you know that it's time to replace the filters or disinfectant.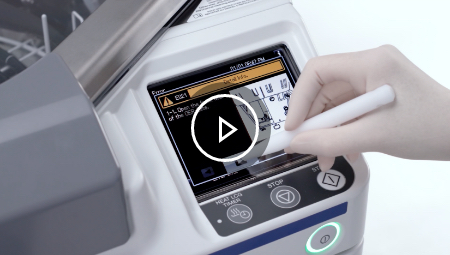 Error and Recovery Indications
Touch screen messages troubleshoot errors and describe how to recover.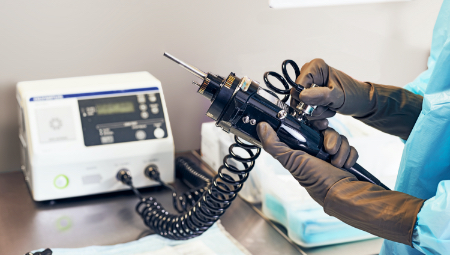 Leaking Scope Decontamination
OER-Elite offers the ability to decontaminate a leaking scope prior to returning it for service.
Mitigate Risk through Automated Channel
Monitoring, Connector Fluid Overflow and
Log Data Management Systems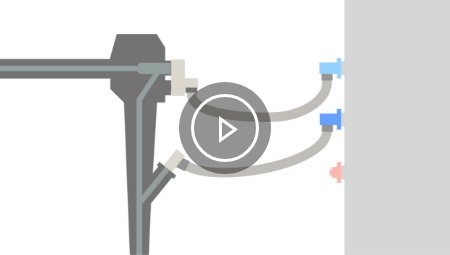 Channel Monitoring System
Reduce operation errors with OER-Elite's Channel Monitoring System. Monitor suction channels and connecting tubes to ensure your scopes are reprocessed and correct tubes are properly connected.
Connector Fluid Overflow System
Facilitates penetration of cleaning fluid into connectors between the connecting tubes and the scope. This unique feature is made possible because Olympus manufactures both the endoscope and the reprocessor.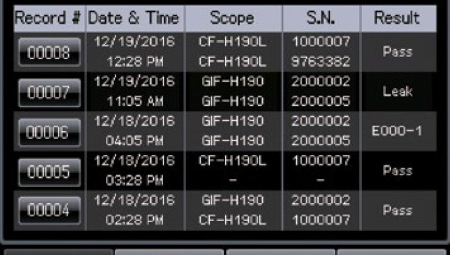 Log Data Management
Enables input of manual reprocessing confirmation, endoscopic procedure ID, physician ID, scope ID, AER reprocessing, user ID and consumable item information to effectively manage your endoscope reprocessing records.
Learn more about the OER-Elite from an Olympus representative.
CONTACT US
Reliable, Proven Reprocessing Efficacy
Achieve reliable reprocessing results with the unique combination of Ultrasonic
Cleaning, Alkaline Detergent and fast-acting High Level Disinfectant.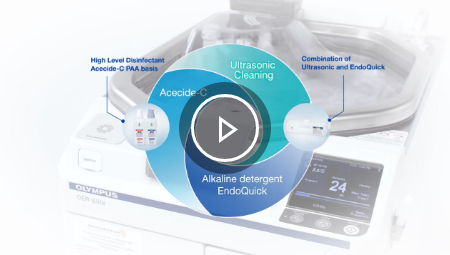 Fast acting peracetic acid delivers High Level Disinfection (HLD) with Acecide-C in seven minutes (10 minutes for select scopes)
A highly effective cleaning combination = EndoQuick + ultrasonic cleaning provides efficacious cleaning
Winning Combination = Ultrasonic cleaning + EndoQuick Alkaline Detergent + Acecide-C PAA for HLD
Olympus tested and approved products to provide reliable cleaning efficacy and scope longevity

The modified manual cleaning flow allows for quicker and easier reprocessing by eliminating 7 of the 11 manual cleaning steps, including the most labor intensive and variable part of the process: manual flushing of the endoscope channels with detergent, water and air1.
1 Consult the Instructions for Use that came with the endoscope to obtain detailed reprocessing instructions.
Key Reprocessor Features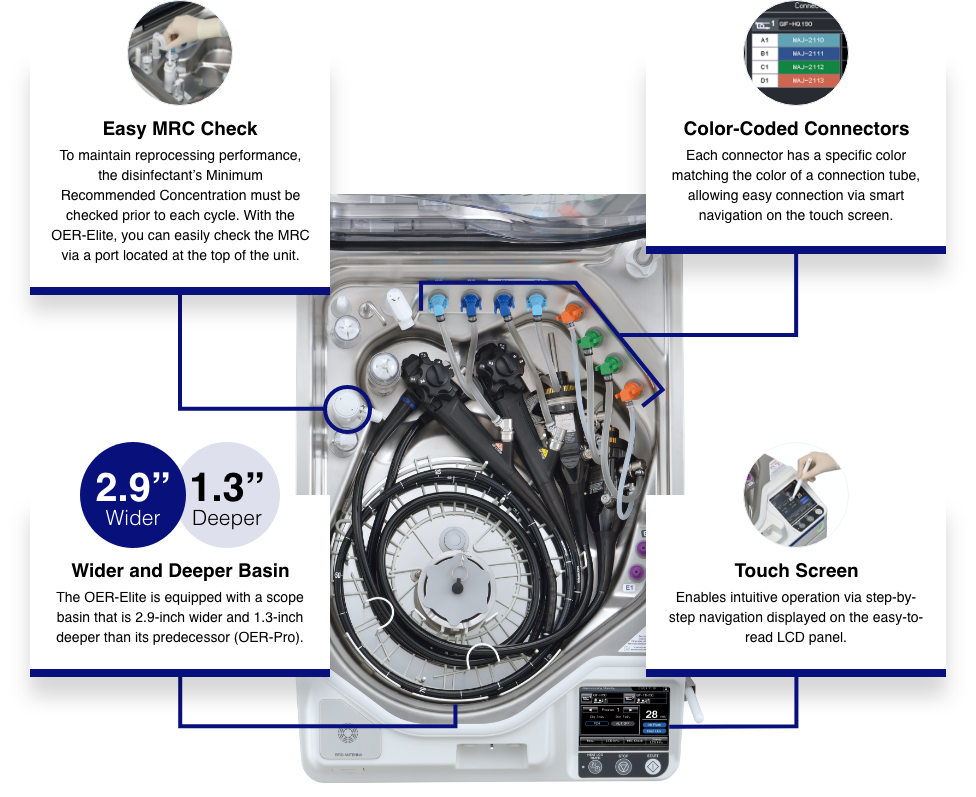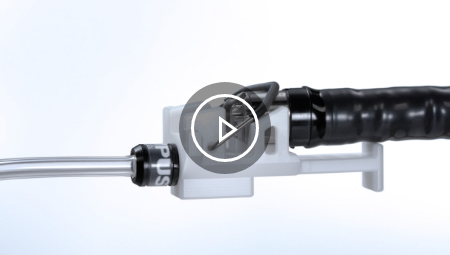 Endoscope Forceps Elevator Reprocessing
This innovative one-of-a kind feature provides a dedicated reprocessing cycle and connecting tube for endoscopes with forceps elevators.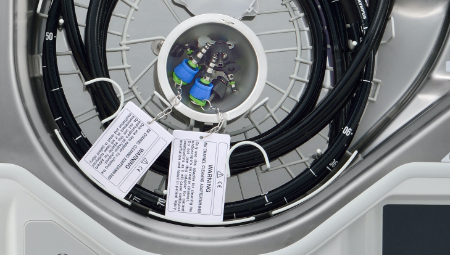 Channel Adapter Cleaning: (MH-948)
Reprocess the endoscope and accessories (air/water valve, suction valve, biopsy valve, AW channel) simultaneously.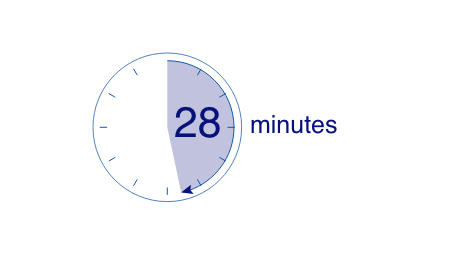 Fast Reprocessing Time
The OER-Elite reprocesses Olympus flexible endoscopes and other approved items in approximately 28 minutes*
* It takes approximately 28 minutes in Program 1.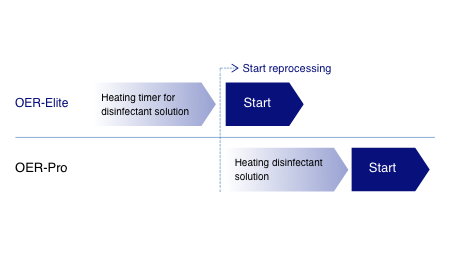 Heating Timer for Disinfectant Solution
Avoid the Morning Wait: A heating timer for disinfectant solution ensures that the OER-Elite will be ready for reprocessing even when starting early on a cold winter morning.
Trusted Products
Olympus continues to set new standards in endoscopy by delivering today's most advanced imaging and therapeutic equipment while maximizing workflow and reducing the risk of infection.
The OER-Elite plays an important role in our Infection Prevention Portfolio of products and services by providing high-level disinfection for Olympus endoscopes, while enabling efficiencies and ease-of-use built into a reliable and proven design.
Commitment to patient safety is evident in every aspect of our approach to infection prevention products, support, and education.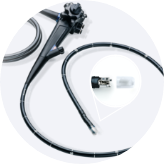 DUODENOSCOPE FEATURING A SINGLE-USE DISTAL COVER
TJF-Q190V
The TJF-Q190V is the newest generation of Olympus duodenoscope that features a single-use, disposable distal cover and dedicated flushing adapter for consistent and reliable reprocessing. The OER-Elite compliments this feature by providing a dedicated reprocessing cycle and connecting tube for endoscopes with forceps elevators.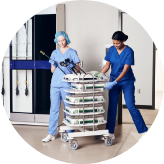 PROTECTED TRANSPORT AND STORAGE
PROTECH Flexible Endoscope Tip Protector
The PROTECH distal tip protector provides a protective barrier around endoscope tips during transport and storage, while also helping to identify scope reprocessing status.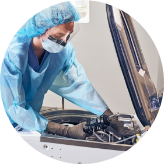 REPROCESSING CHEMICALS
Olympus reprocessing chemicals are dedicated for use in Olympus OERs, and validated for use with Olympus endoscope materials.
Acecide®-C
Room temperature, aldehyde-free, reusable liquid chemical germicide designed for exclusive use with the OER-Elite.
EndoQuick
Alkaline detergent that works with Ultrasonic cleaning to remove bioburden.