Celon System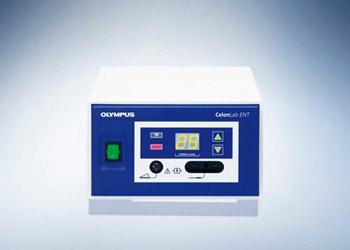 Energy
RF Energy
Celon System
The Olympus Celon System uses radio-frequency (RF) energy to treat hypertrophic turbinates and the soft palate. It combines the safety of bipolar electrodes with the unparalleled control, monitoring, and audible signaling from the power control unit, offering reliable and reproducible results in an outpatient setting. System components include the CelonLab ENT Generator, CelonProbreath, and Celon ProSleep Plus.
---
Key Benefits
Automatic control: The generator monitors and regulates the entire soft-coagulation process automatically and controls the Celon bipolar radio-frequency induced thermotherapy (RFITT) applicators. Automatic dosimetry control and 3D impedance feedback control ensure reproducible results and an acoustic signal provides continuous information on the progress of treatment.
Focused therapy: The bipolar electrode configuration of the RFITT applicators allows the treatment area to be precisely defined, as the radio-frequency current flows exclusively between the two poles of the applicator tip. Soft coagulation is generally achieved after just a few seconds.
Simple setup: Prior to treatment, it is only necessary to set the power recommended for the selected application and the desired treatment result.
---