Celon ProBreath (WB990004)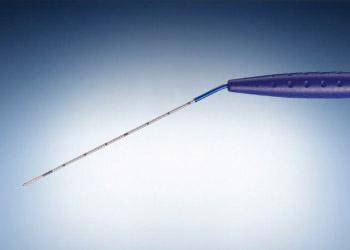 Turbinate
Celon ProBreath (WB990004)
Celon ProBreath is the bipolar radio-frequency induced thermotherapy (RFITT) applicator for submucosal volume reduction of hyperplastic nasal turbinates, safely and gently developing predictably sized lesions in 4-10 seconds.
---
Key Benefits
Characteristics
CelonProBreath is the bipolar RFITT applicator for submucosal volume reduction of hyperplastic nasal turbinates.
Indications
Hypertrophy of the nasal turbinates
Advantages
Rapid procedure with only a few seconds needed for coagulation

Gentle, repeatable treatment

Precise and reproducible thermo-lesions

Outpatient procedure under local anesthesia

Minimal pain during and after the procedure

Ciliated epithelium remains intact

Low risk of bleeding
---
Product Support
Applicator Tip: Conical
Electrode Diameter: 1.1 mm
Shaft Length: 100 mm
Grip Length: 140 mm
Cable Length: 3 m
Permissible Power Range: 0-25 Watts
Olympus Service & Repair
Olympus offers a broad range of services to healthcare professionals and to our customers, including contact hour and peer-based training courses; information, training tools and videos on infection control and reprocessing; authorized repair services and support on Olympus equipment; and financing solutions to help your facility with acquisition of new capital equipment, accessories, and maintenance plans.
Need Help?
Cleaning, Disinfection & Sterilization
The proper cleaning, disinfection, and sterilization of Olympus equipment is equally as important as their proper use. 
Olympus University
Olympus Professional Education also offers training programs through Olympus University (OU). Geared toward nurses, reprocessing technicians and biomeds, many of the OU courses are available for nursing contact hour continuing education credit.
Visit Olympus University