Ultrasound Processors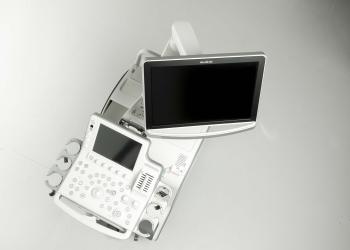 Endoscopic Ultrasound
Ultrasound Processors
Olympus currently offers three ultrasound processors; the ProSound F75, the EU-ME2, and the EU-ME1.
The ProSound F75 is the premium Hitachi Aloka, Ltd. ultrasound platform. It offers premier processing for more accurate imaging, and is the solution for imaging in diagnostic, therapeutic and interventional EUS procedures.
The EU-ME2 is Olympus' most recent universal ultrasound processor that provides image quality comparable to a large radiology processor, but in a compact body. New and enhanced features improve visualization and are designed to assist in endoscopic and bronchoscopic diagnosis and improved quality of care.
The EU-ME1 is for endoscopic and bronchoscopic applications and runs both mechanical and electronic scopes and probes. It is designed to improve procedural efficiency and fits on a single cart.
---