Titanium Micron Vent Tubes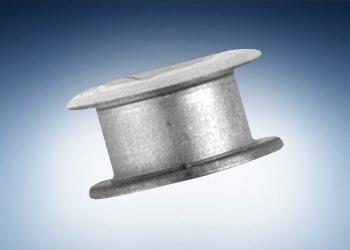 Tubes
Vent Tube
Titanium Micron Vent Tubes
Olympus Titanium Micron vent tubes feature an exclusive, ultra-smooth Micron® finish, designed to reduce the potential for clogging and unwanted tissue ingrowth without the glare or reflection of ordinary polished finishes.
For more information, please refer to the Reference Guide.
---
Key Benefits
Trusted design: Many of the vent tubes sold by Olympus were originally designed by Gyrus ENT (now a part of Olympus). For more than 50 years, these vent tubes have been the most trusted by ENT professionals nationwide. 
Diverse product line: Olympus myringotomy tubes are available in a vast array of materials, coatings, and sizes to meet the diverse needs of ENT surgeons.
Product Support
Olympus myringotomy vent tubes are available in a wide array of materials, coatings, and sizes. 
For detailed specifications, please contact your local Olympus ENT representative for assistance.
Olympus University
Olympus Professional Education also offers training programs through Olympus University (OU). Geared toward nurses, reprocessing technicians and biomeds, many of the OU courses are available for nursing contact hour continuing education credit.
Visit Olympus University