MaxPass Biliary Balloon Dilator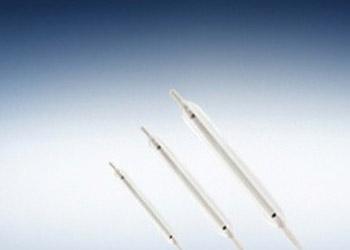 Balloons
MaxPass Biliary Balloon Dilator
Single-use Olympus MaxPass Biliary Balloon Dilators deliver improved procedural efficiency through rapid balloon deflation for ERCP. MaxPass is designed to work with Olympus JF/TJF and V-System duodenoscopes for enhanced performance and improved patient outcomes. MaxPass is available in balloon diameters of 4, 6, and 8 mm and balloon lengths of 20, 30, and 40 mm.
---
Key Benefits
Efficient deflation: MaxPass offers quick deflation time with a unique compact shape when deflated.
Better performance: The balloon contour has shorter tapered sections help ease placement and prevent the balloon from slipping during dilation. 
Increase visibility: Made of transparent material, MaxPass increases visibility through the balloon.
Product Support
Minimum Channel Size: 2.8 mm
Balloon Diameters: 4, 6, 8 mm
Ballloon Lengths: 20, 30, 40 mm
Catheter: 6 Fr.
Catheter Length: 180 cm
Package: 1 per box, sterile
Use: Single use
Olympus University
Olympus Professional Education also offers training programs through Olympus University (OU). Geared toward nurses, reprocessing technicians and biomeds, many of the OU courses are available for nursing contact hour continuing education credit.
Visit Olympus University