Service Agreements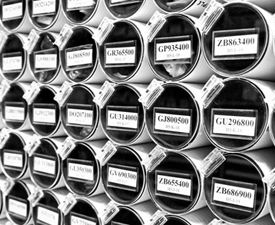 Comprehensive Equipment Service Agreements
Olympus offers three competitively priced service agreements designed to help protect your Olympus equipment investment. Each plan can be customized to meet your specific needs and budgets.
Total Service Protection Plan (TSPP)
The Olympus Total Service Protection Plan is the most cost-effective way of keeping your Olympus equipment performing like new. Under our Full Service Agreement, a fixed annual price covers any and all equipment repairs you may need.
The Total Service Protection Plan is a comprehensive service program that provides full repair coverage with no cap for all contracted equipment, including electronics.
Olympus also offers the Freedom Program that will cover all repair costs for your 5 mm and 10 mm laparoscopes for three years, regardless of the make and model.
Value Service Protection Plan (VSPP)
The Value Service Protection Plan is a reward program designed for customers who typically realize lower ongoing repair costs due to proper equipment handling and maintenance. Staying up-to-date with your equipment maintenance can help save you money on this plan.
Fee for Service Agreement
Created for customers who prefer to "pay as they go," the Fee for Service Agreement is a flexible program that offers guaranteed savings over list price without a fixed payment schedule.
Specialty Agreements
Olympus also offers specialty agreements created specifically for our EndoWorks systems:
EndoWorks® Support & Maintenance Agreement (SMA)
A single, fixed-fee solution, EndoWorks Support and Maintenance Agreements provide responsive, round-the-clock support and a multitude of long-term cost-saving benefits designed to keep the Olympus EndoWorks endoscopy management system running at peak performance.