Corporate Giving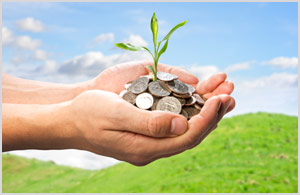 Olympus Corporation of Americas (OCA) is proud to target corporate giving initiatives designed to benefit and sustain society, making positive contributions in the following areas:
The advancement of healthcare
Worthy causes important to our employees and located in communities where our employees live and work
Olympus' corporate giving initiative is aligned with industry guidance and best practices for healthcare companies. Ever cognizant of our duty to comply with laws governing interactions with healthcare professionals, we adhere to the charitable contribution requirements of the "Advanced Medical Technology Association's (AdvaMed) Code of Ethics on Interactions with Health Care Professionals." Olympus identifies 501(c)(3) charitable organizations* that support the above advancements toward building a sustainable society. Additional solicitations and requests for monetary or in-kind support will not be considered.
Furthermore, Olympus will not make contributions to (a) organizations that discriminate on the basis of race, creed, color, gender or national origin, or (b) individuals. Olympus will not make contributions to denominational religious or political organizations or similar limited-purpose groups, unless the funds are for purposes that will benefit the community as a whole or further the interests of Olympus.