The VisiGlide Line of Guidewires
ERCP access solutions tailored to the needs of the patient and the preference of the endoscopist.
You Have Options
Designed for endoscopic treatment of the biliary and pancreatic ducts, the VisiGlide line offers two options to meet both patient and physician needs. Choose a guidewire to suit every patient's condition and physician's preference.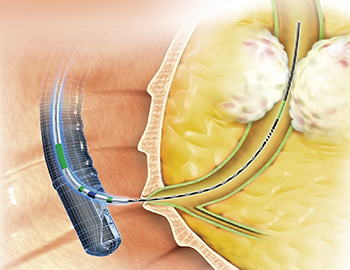 VisiGlide
Not just your everyday guidewire.
For endoscopists who prefer a straight wire and those that like flexibility in the tip of the wire
When firmer, more robust technique is employed in wire handling
For therapeutic work requiring an optimal amount of distal body such as in dilated bile ducts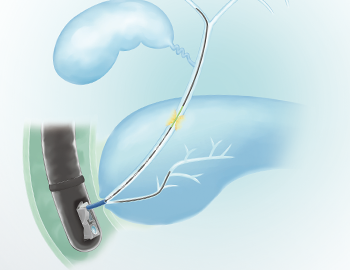 VisiGlide 2
A reliable solution when access matters most.
For endoscopists who prefer an angled wire and those that like an even softer feel in the tip of the wire
When finer, more precise movements are required during delicate procedures
For therapeutic work in sensitive anatomy, such as the pancreas, requiring a more flexible tip for lighter tissue contact